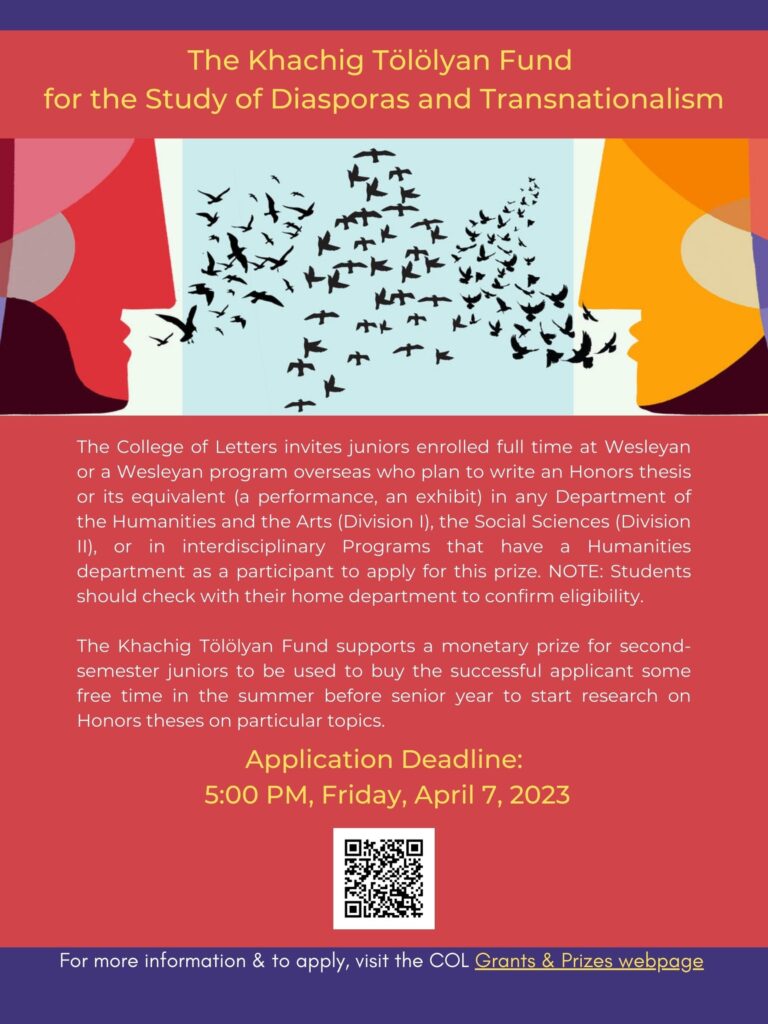 The Khachig Tölölyan Fund supports a monetary prize for second-semester juniors to be used to buy the successful applicant some free time in the summer before senior year to start research on Honors theses on particular topics more fully described here: https://www.wesleyan.edu/col/for_majors/grants_prizes.html
Applications are due by 5:00 pm on Friday, April 7, 2023, and consists of:
A proposal for or description of a senior thesis, 1,000-1,500 words in length.
An informal academic transcript.
Two letters of recommendation from Wesleyan faculty, one of whom must be the probable supervisor of the Honors thesis. If the supervisor has not yet been determined, two letters from instructors familiar with the student's work in fields relevant to the project will suffice.
A form for uploading your documents is available on the COL web page (listed above).
If you have any questions, please email ctappe@wesleyan.edu.